Review the feature list and start today!
Faster more efficient data collection
Web based form, mobile form or both
Advanced logic and business rules
Internal processing, permissions and workflows
Extensions and customisation options
Pre-population from your data
Groups and user options
Restrict form access to Authorised users, subscription lists, or open to the public
iOS and Android platforms
Photo capture, image annotation and audio file upload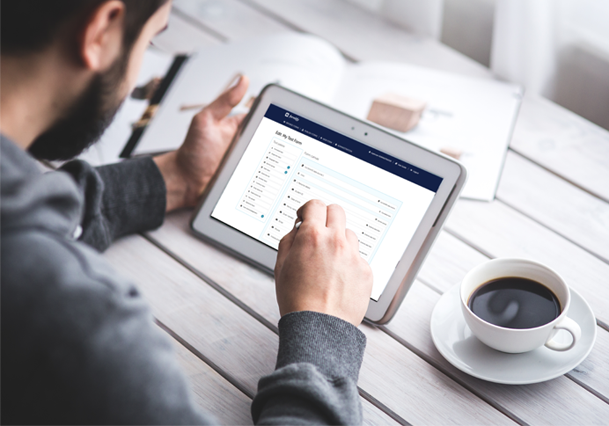 Excel and PDF exports
Confidential and Redacted filtering
Calculation fields
Optional custom BPoint integration
Save Time
The Formlify system is intuitive and does not require any formal training or coding ability. You can develop, publish and distribute a simple form within minutes! Is your form too complex? Call us – we will develop your form and guide you through the more complex aspects to ensure you are learning fast.
Cool tools
The tool palette allows you to build the entire form with 'drag n drop' flexibility. User-friendly icons help guide you to the right tool, where you can choose from an array of field types such as radios, signatures or even complex calculations. You can even allow image annotations over file uploads!
Distribution and authorisation
You can determine who will receive the published form, and how. You can determine whether you publish a form to specific users or make the form public. Groups make for even easier distribution and management. Forms can be published to:
Selected users (eg. staff via an email invitation or SMS) with a password required for login
The Public (no passwords required)
Specific people (e.g. subscription list)
You can now also elect to export or email your responses in PDF format, with options to set certain fields as Redacted or Confidential. Sharing information in a secure way is now easier than ever!
Online and Offline
The Formlify App can be used with or without internet access. Once downloaded to a device, you can proceed with data entry whether you have a connection or not. When connectivity is restored, the form data saved on the device can be submitted.
Internal processing
Formlify is made for business. Internal processing and workflow status options are flexible and can even trigger automatic responses to clients streamlining operations. There are virtually no limitations to setting rules, authorisations or statuses.
Responsive interface
Formlify has a responsive interface for ease of navigation and functionality across all devices.
Active Directory Integration
Use the same access control and authorisation policy across your business. Formlify can be integrated with your Active Directory (or LDAP) system providing users a consistent sign-on process, making user administration easier, and pre-populating a form with user details.
Integrate your data
It's a powerful advantage to be able to pre-populate your forms with user details or other data such as part numbers, incident categories etc. from your own upstream business system, increasing accuracy and saving time.
Payment Gateway Integration
Formlify is designed to allow custom payment gateway integration (e.g BPoint) providing users the convenience of submitting data and making payments securely.
Make an enquiry