Build and distribute your form
Formlify dash board incorporates a cool tool palette that has everything you need to build your own forms, from the simple through to more complex forms which may include logic, validation rules, and workflows.
Drop and drag technology makes the build easy. Design your form, set access permissions, optionally set start and end dates, and publish to…
Selected Formlify users (eg. via an email invitation, or SMS) with a password required for login
Public users (no passwords required)
users in a list via email or SMS (no passwords required)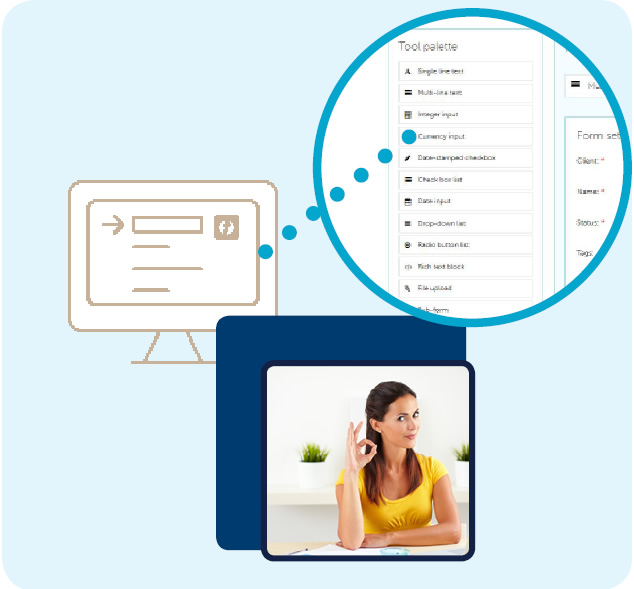 How users access the form
Mobile users access their forms within the Formlify App on either IOS or Android devices. Form updates are retrieved automatically when a user logs into the application.
Data entry can be performed in both online and offline environments ensuring no disruption to the user's standard workflow. When connectivity is restored, any saved forms can be submitted.
Public forms are accessed from the Formlify site using a unique URL (link) generated when you publish your form. Any member of the public can complete the form online using a browser, or install the FREE Formlify app and then download your public form using the published link.
Once a user has the Formlify app installed, they can access any public form without needing to reinstall.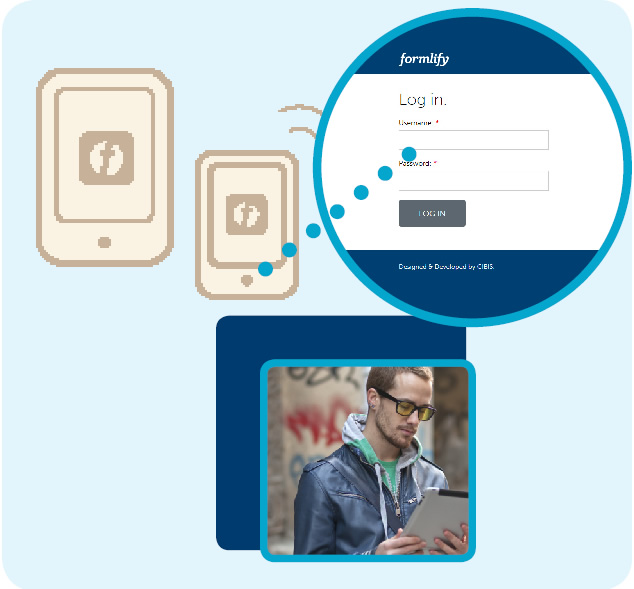 Data mangement and workflow
When logged into the Formlify portal you can see activity on a dash board showing all your forms, how many submissions there are, what the status is (if you enabled workflows) and can export your form data.
Formlify data is housed on a secure cloud server. The secure server also allows for flexible data querying and extraction through an API (Application Programming Interface) if you need tighter integration with your business systems.